School Classroom Pack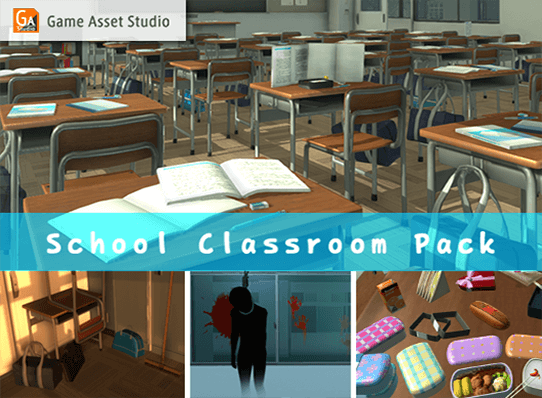 Price

Category

Rating

Supports

Tags
Game Asset Studio now introduces a set of school classrooms that come with high-quality realistic 3D models & a wide variety of attached assets!
Superbly detailed reproductions of classrooms in the morning, afternoon, evening and night are available to you.
This set includes classrooms, blackboards, curtains, clocks, desks, and corridors, as well as boxed lunch, chalks, bags, cleaning tools, buckets, fried noodle sandwiches, love letters and supernatural fiery balls.
This package is ideal for creating campus-life story based action games, romance games, and horror games set in school at night.
A must-have game asset for all games set in school.
* In order to fully use the School Classroom Pack, you will need to import "Legacy Image Effects" package from the Unity Asset Store.