Soccer Players & Stadiums Pack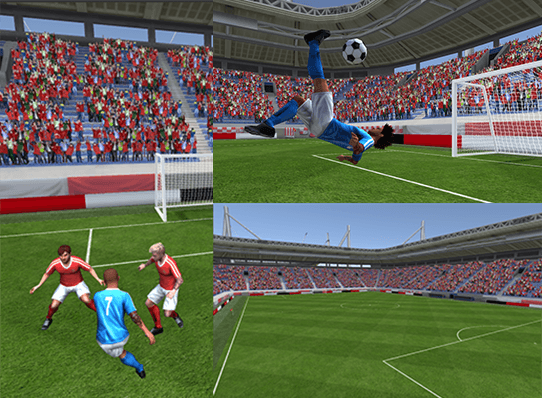 Price

Category

Rating

Supports

Tags
Game Asset Store now introduces soccer players and stadiums that come with high quality, realistic 3D models & rich motions!
With this asset, you have all models and motions that you will need to create your own full-scale soccer game.
The player models (20 x 2 teams) can be arranged by changing the combination of 10 different torsos and 19 hairstyles. 70 and more motions are included in the package.
The stadium model is being made available in 'Day' and 'Night' versions. In addition, each of them comes with 2 different goal models and 4 ball models.
It is totally up to your ingenuity to create rich variation of players and stadiums.