雅 -Miyabi- 『 Japanese Temple in Four Seasons Set 』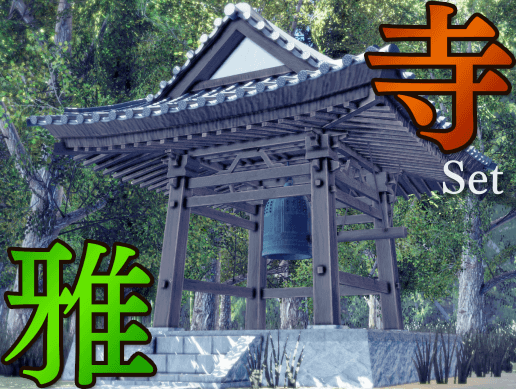 Price

Category

Rating

Supports

Tags
Game Asset Studio now introduces Japanese temples that come with high quality, realistic 3D models & snow covered models! Not to mention the main components of a Japanese temple, such as the main hall (hondo) and Buddhist temple bell (bonsho), this asset pack includes a wide variety of tombs models that can be used for many scenes other than temples.
In addition, each model is stored in a prefab and the main models come with snow-covered versions.
With these assets, it will be easy for you to express winter that is an integral charm of four seasons in Japan.